This open house was active from Sept. 16-Oct. 2, 2022. Information on this website may no longer be current. Email us for more information.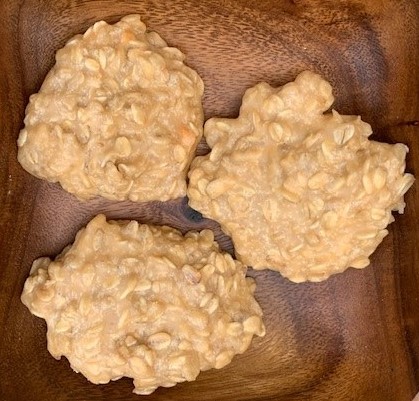 Every open house should have cookies! Here is a recipe you can try at home.
No-bake Oatmeal Scotchies
Ingredients:
1/2 cup butter
1/2 cup milk
2 cups granulated sugar
1 teaspoon vanilla extract
1 cup butterscotch morsels
3 cups quick oats
Directions:
Heat butter, milk and sugar in a large saucepan. Stir until mixture until it has boiled for one minute.
Remove pan from heat.
Stir in vanilla and butterscotch morsels. Morsels should not melt completely.
Fold in oats.
Allow mixture to cool until it begins to thicken.
Scoop out mixture and place cookies on a baking sheet to set, for about 15 minutes.
Recipe provided by Heather Davis