This open house was active from Sept. 16-Oct. 2, 2022. Information on this website may no longer be current. Email us for more information.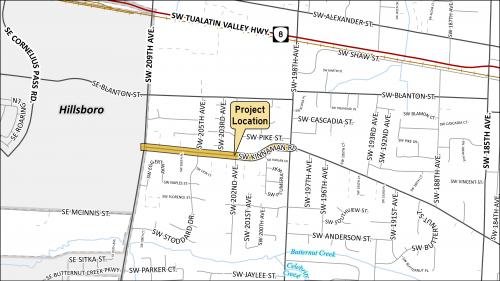 We will improve Kinnaman Road between 198th and 209th avenues with:
Bike lanes
Sidewalks
Street lights
Storm water drainage
Kinnaman Road, east of the South Hillsboro development, is seeing increased traffic as this area grows. The road connects residential areas and community meeting places in unincorporated Washington County.
Improvements to 198th Avenue were completed in 2021. Improvements to 209th Avenue began this year. Sidewalk has been installed on portions of Kinnaman Road through other projects.
This project is funded for $3.3 million through the MSTIP Bonding Cost-sharing Program.